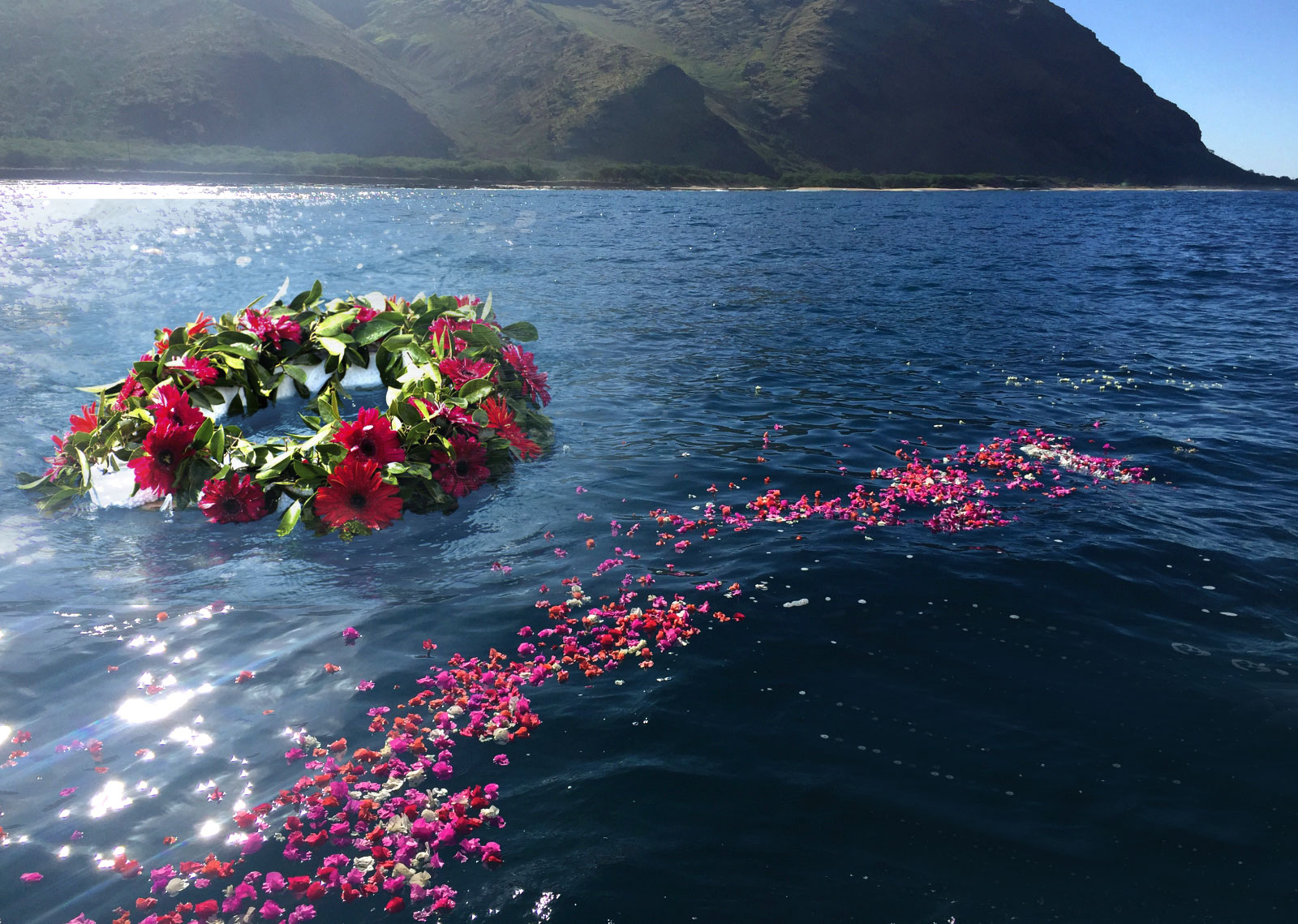 If I let go of
this plumeria worn
from behind
my ear drums
and set it free
along the sea side,
will I hear the roar
of waves crashing
against stones?
Will I hear your name
from a conch shell
booming with force
of high tide bringing
in salty water
and blowing wind
underneath a breath
turned into a groan?
I mourn the day
you decided to
float without
an anchor
to weigh your
body down
into the turquoise
reflection of your
auburn eyes burning
with sun glaze.
The golden sparkle
of brown eyes
and your sweet voice
echoing back beneath
the waves crashing
on the sea shelled shore
is the music
replaying behind the
sounds of nature.
You are a part of nature.
You are the leis
falling from my neck
and floating along the waves.
Your rainbow petals
coloring the shade
of turquoise.
I hope by sea side
you are happy
and alive in music.
©Britelayne