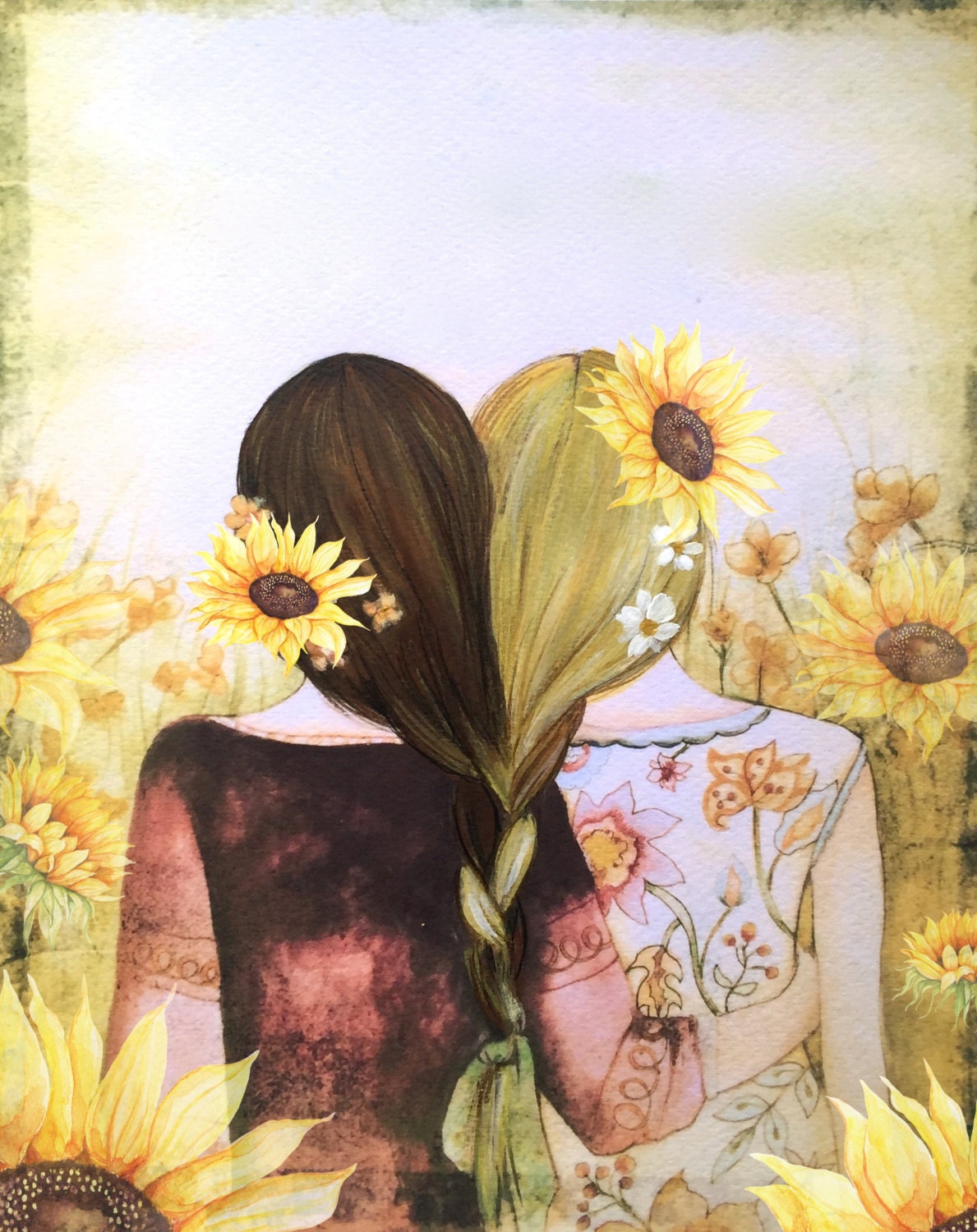 Source: https://www.claudiatremblay.com/
Golden petals surround
your perfect faces
I see you grow tall
in rocky soil
and turn your faces
towards the sun.
Where would I be without all of you?
My sun, my light
beaming in my darkest thoughts.
You shed petals for me
when I cry water-drops
to help us grow
when the ground
becomes sinking sand.
When there is a drought
and no words can flow,
you all clasp your leaves
to my face to say,
"the light is here."
You are bright
and your rays
remind me of friendship
of a flower growing
through the stem of Eden
and reaching to the orange-purple horizon.
A beautiful scene alongside the beach
and I remember all our memories.
You,
my sunflower sisters,
are the light
are the strength
are the wisdom
are the joy
are the women
I am most grateful for.